What a weekend at the Dutch Masters!
What a powerhouse Habibi DVB is! An incredible World Cup Debut in Den Bosch!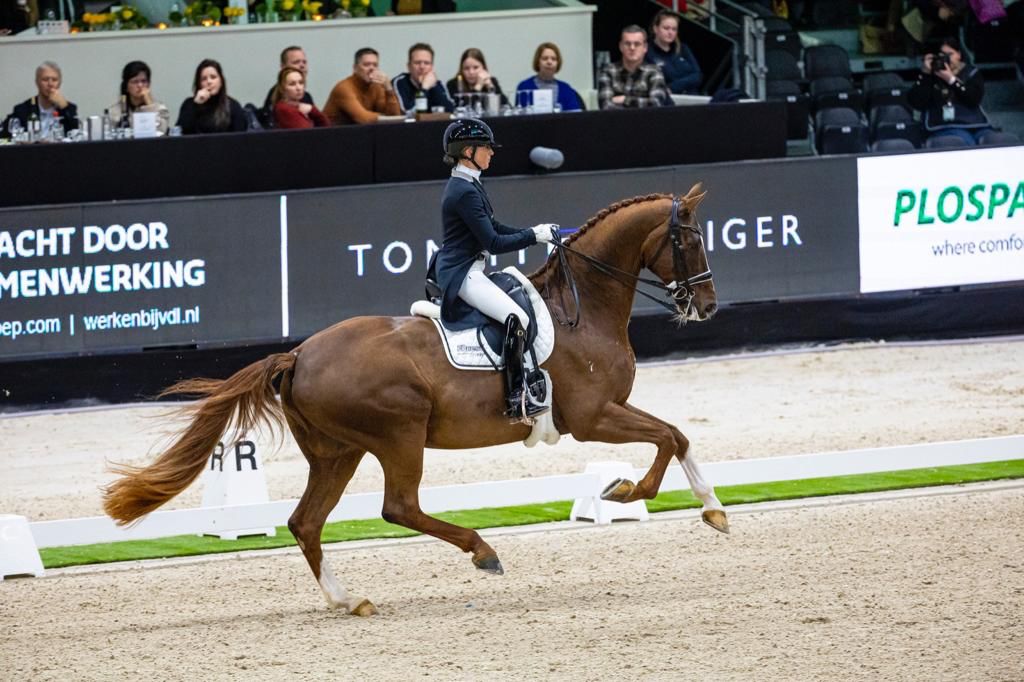 With a smile from ear to ear, Marlies greeted off Saturday afternoon after riding an amazing FEI Dressage World Cup Grand Prix Freestyle. The combination recorded a score of 79.36%, which was good for a new personal record and a stunning seventh place in the strong field of competitors at The Dutch Masters!
Marlies: "The atmosphere on Saturday was really frenzied in the Brabanthallen. It was completely full and the audience was super enthusiastic. The members of the organization have a lot of practical experience and you hear that back from all the riders. There is almost no other competition that can match this. Everything was taken care of down to the last detail and it's the little things that make it so nice for us. I look back on it in a super positive way!"
All of this would not be possible without the power women behind me; Rieky, Coby and Marrigje!