Mega fulfilled after a fantastic weekend in Le Mans, France! Both with Habibi DVB and Jacky Kennedy DVB, Marlies achieved wonderful results!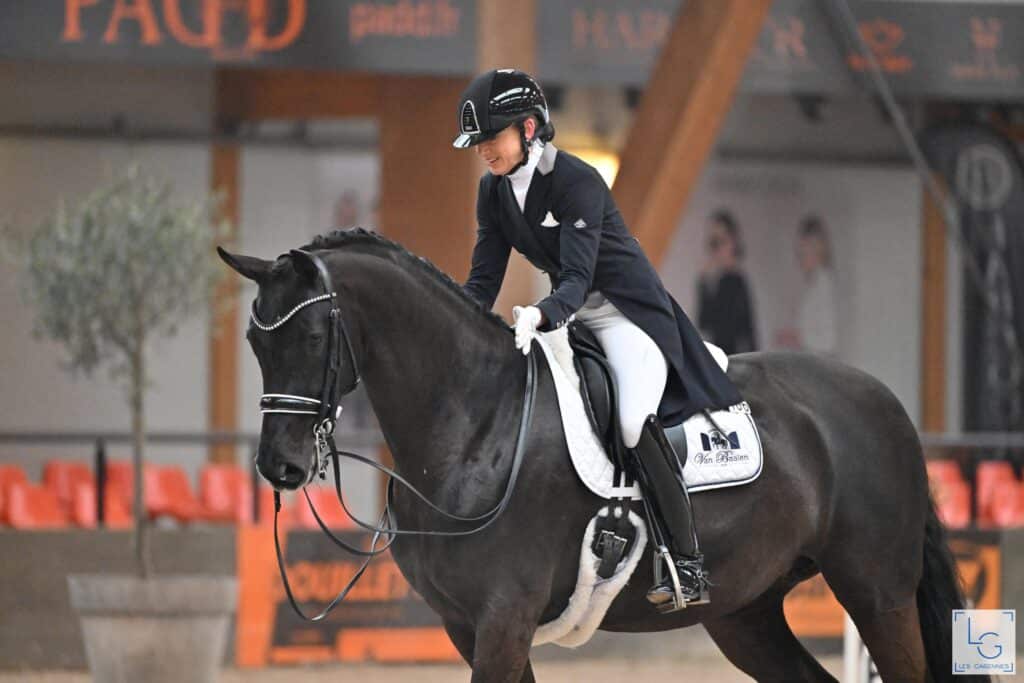 Very nice ride and mega proud of this super mare! Jacky finished in the 1st 3 again 3 times, she is in such fine form!
Sunday was the final freestyle with Jacky, which she found very exciting. As a result, we had some scares but lots of great parts and a nice 3rd place with over 72%!
Also very proud of Maddy Dijkshoorn and Bridget Lock! Fantastic performance this weekend, super great girls!!!