The 9-year-old gelding AppStore, son of Abercrombie, has been sold to Maddy Dijkshoorn.
AppStore was owned by the Thill family, where he was also bred. As a 4-year-old, AppStore came to DVB where he was trained and released. Maddy has been training with Marlies van Baalen for many years and formed a great combination with her pony Boogie. Unfortunately, Boogie had to be euthanized this spring after a colic attack.
DVB is very pleased that Maddy now forms another wonderful match with AppStore and can once again enjoy equestrian sports. The combination has already participated very successfully in some junior competitions and now the NK is on the agenda.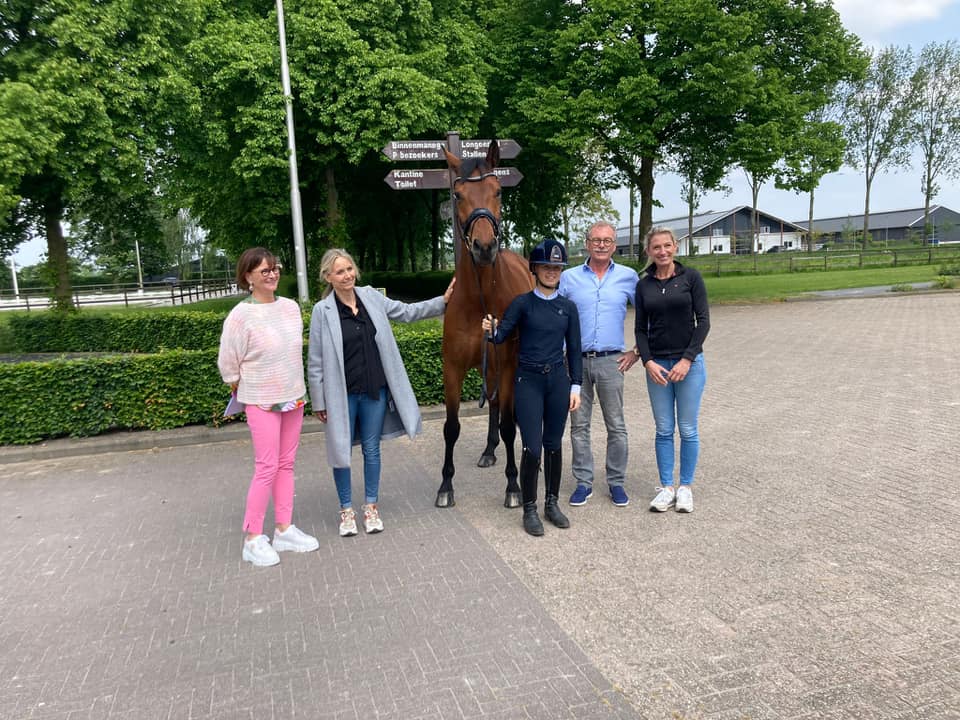 The partnership of the Thill family and DVB goes back decades; we are grateful for this long-standing relationship.
We wish Maddy and AppStore tremendous success!!!