Marlies and Habibi DVB win the Dutch Championship in Ermelo!
Saturday they won first place in the Grand Prix and, as icing on the cake, they won the freestyle on Sunday! Being a combination for such a short time and then being allowed to achieve this victory in Ermelo is more than amazing!!!
Thank you to our super DVB team, our sponsors and everyone who supports us!
But in particular Rieky Young for all the training, Marrigje van Baalen 'the best groom ever', and of course Coby van Baalen my support and companion!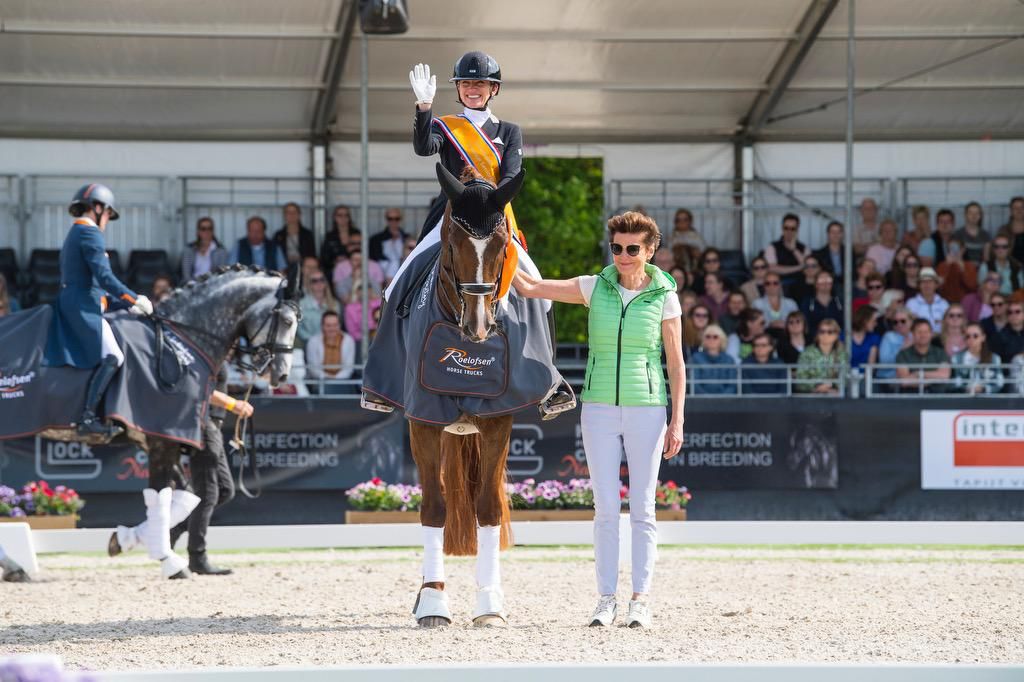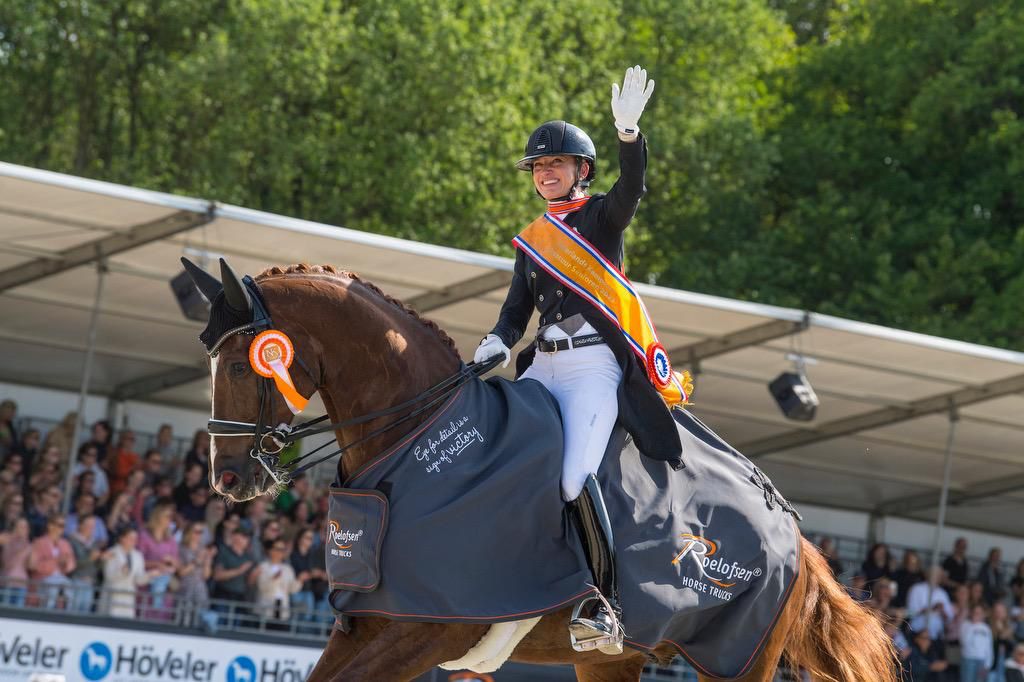 In addition to Habibi DVB, Marlies also started Go Legend. Marlies & Go Legend rode an excellent score of 73.065 on the first section, earning them fifth place. Marlies; "am tremendously proud of Go Legend, his second game after his comeback . He has already grown stronger. How blessed I am to have 2 horses in the top 5 of the standings!