It's time again for a new clinic, the spring edition!
Friday, April 28, we are organizing the "Spring Clinic" at Dressage Stable Van Baalen. This time the focus is more on the rider! Are you comfortable on your horse? Do you have the right attitude? That's what seating specialist Saskia Heijkants is going to tell you more about. For many years we have worked closely with Saskia. We have worked closely with her for many years and greatly appreciate her expertise. Of course Marlies van Baalen will help you further as a combination in the ring!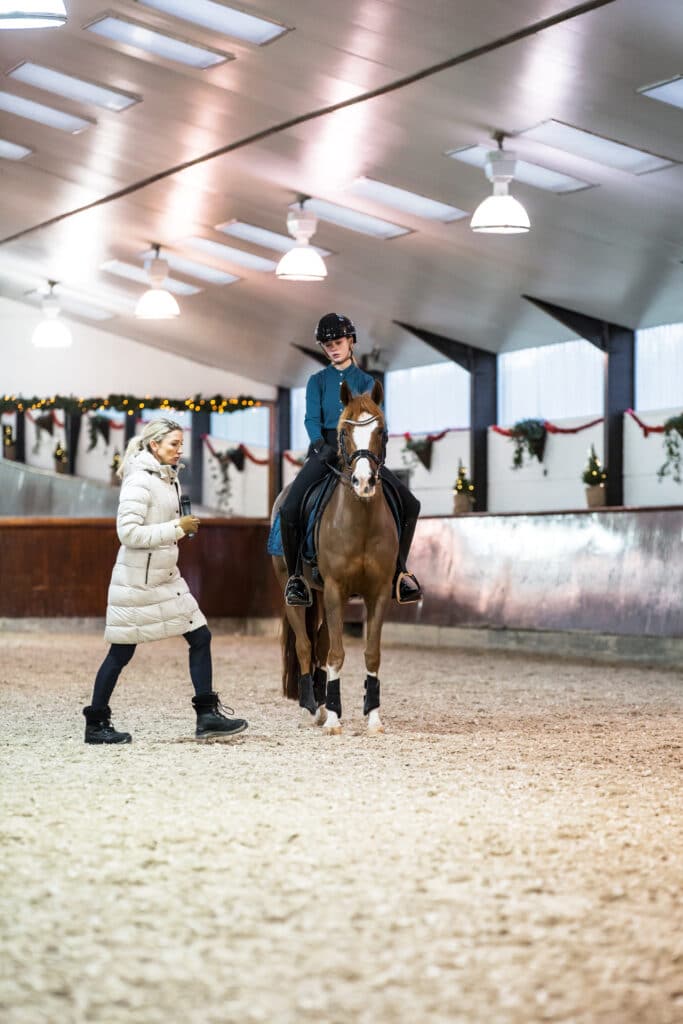 What can you expect at our Spring Clinic?
– A lesson from Marlies van Baalen
– A clinic by seating specialist and physical therapist Saskia Heijkants
– Professional photos by our photographer Lefotografie.nl
– A look at the day-to-day operations of team DVB.
Register now!
Please email info@dressuurstalvanbaalen.nl with the following information:
– your name + age
– phone number
– name of your horse/pony
– your competition level
– your specific question to Marlies.
*It is unfortunately not possible to stable your horse/pony this day. The cost for this spring clinic is €150 incl VAT.*