Super debut for Habibi DVB & Marlies! Beautiful percentage of 74.4% in their first K & U Grand Prix at Schijndel at Manege de Molenheide.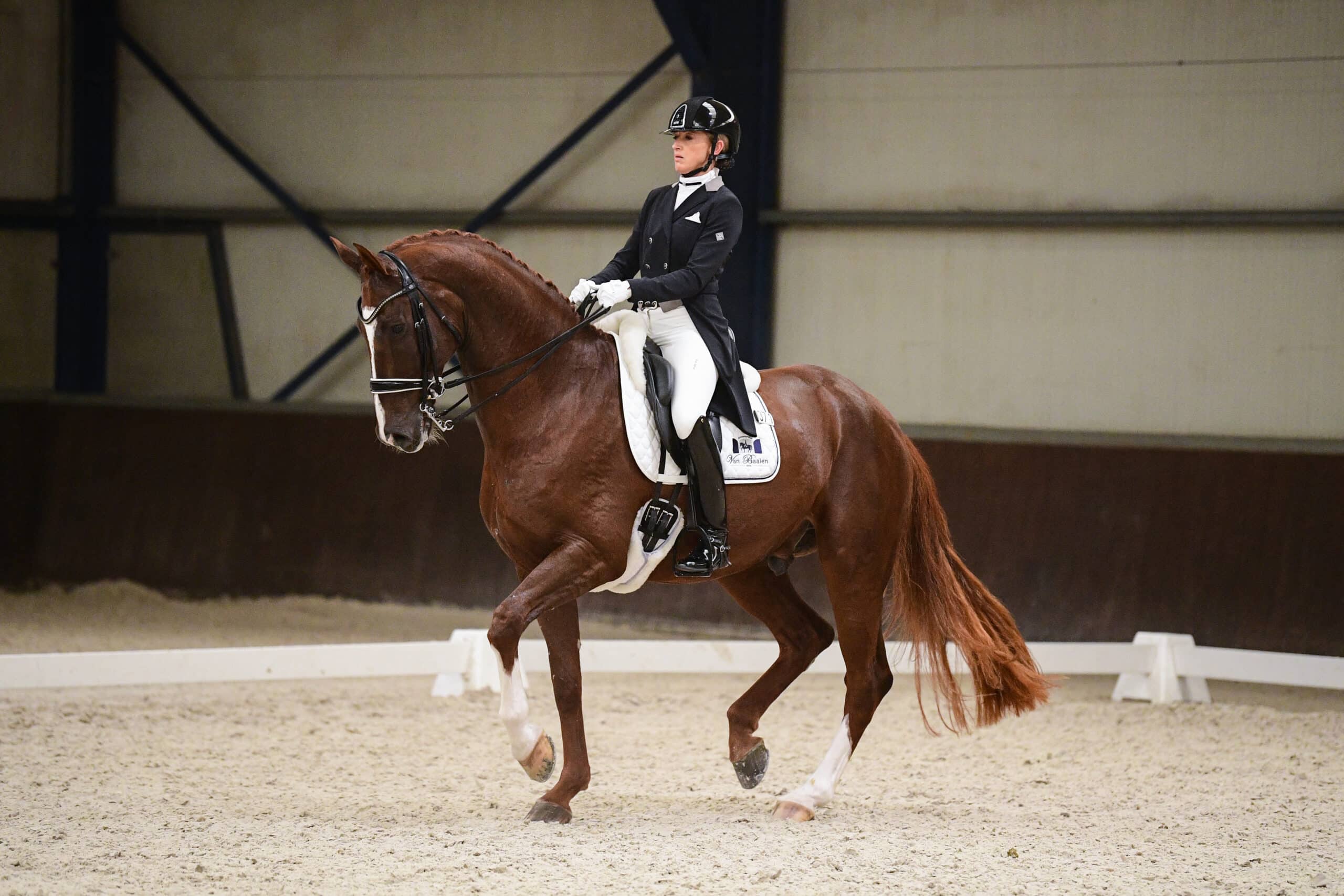 Marlies says, "We rode wonderfully! Habibi felt very energetic and gave his all. For the first time, I can do nothing but be very satisfied and proud. In addition, it is wonderful that this is a result of the teamwork at DVB. As a young horse trained by Jos Hogendoorn and later by Mara de Vries who achieved fantastic successes with him, he has always remained under the guidance of Coby and the same management of DVB. Mega thanks also to my trainer Rieky Young
who was also there today to help, and Marrigje van Baalen who made sure he looked top notch!