A 1st, 2nd and 3rd place during the finals at Hippisch Centrum Exloo. The CDI is an important observation competition for youth riders! DVB's young talents showed their best side last weekend!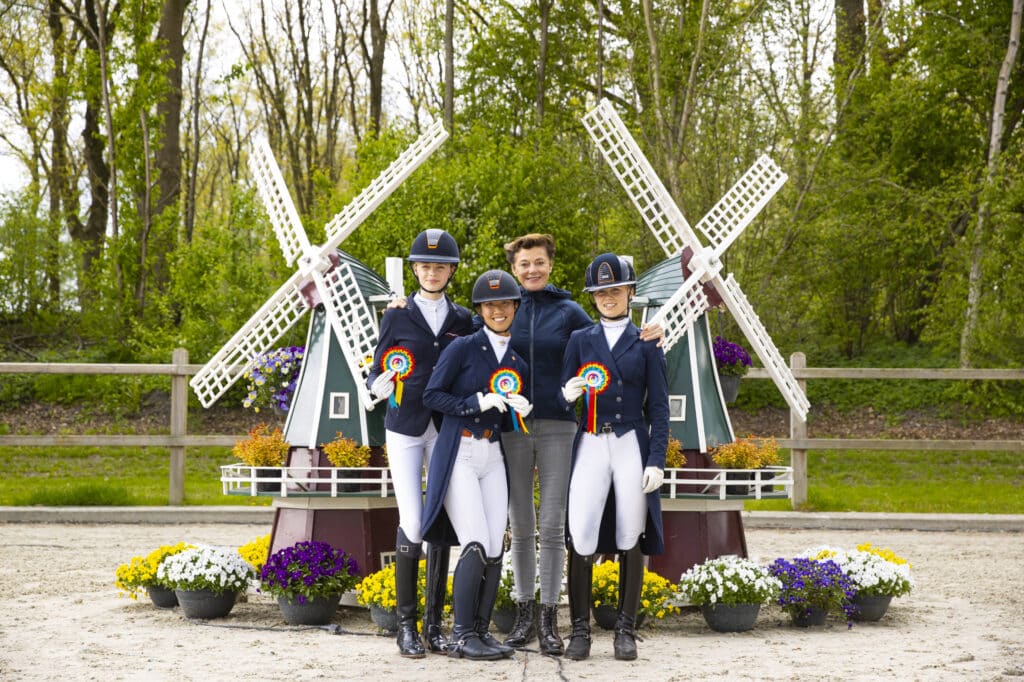 Proud coach Coby with Isabella Karajkovic, Shanna Baars and Maddy Dijkshoorn!
Photo: @Digishots
Isabella Karajkovic & First Hummer win the freestyle in the ponies with 75.4%! Also during the Nations Test and individual test, the combination always finished in the top 3 with scores above 70%. What a great weekend!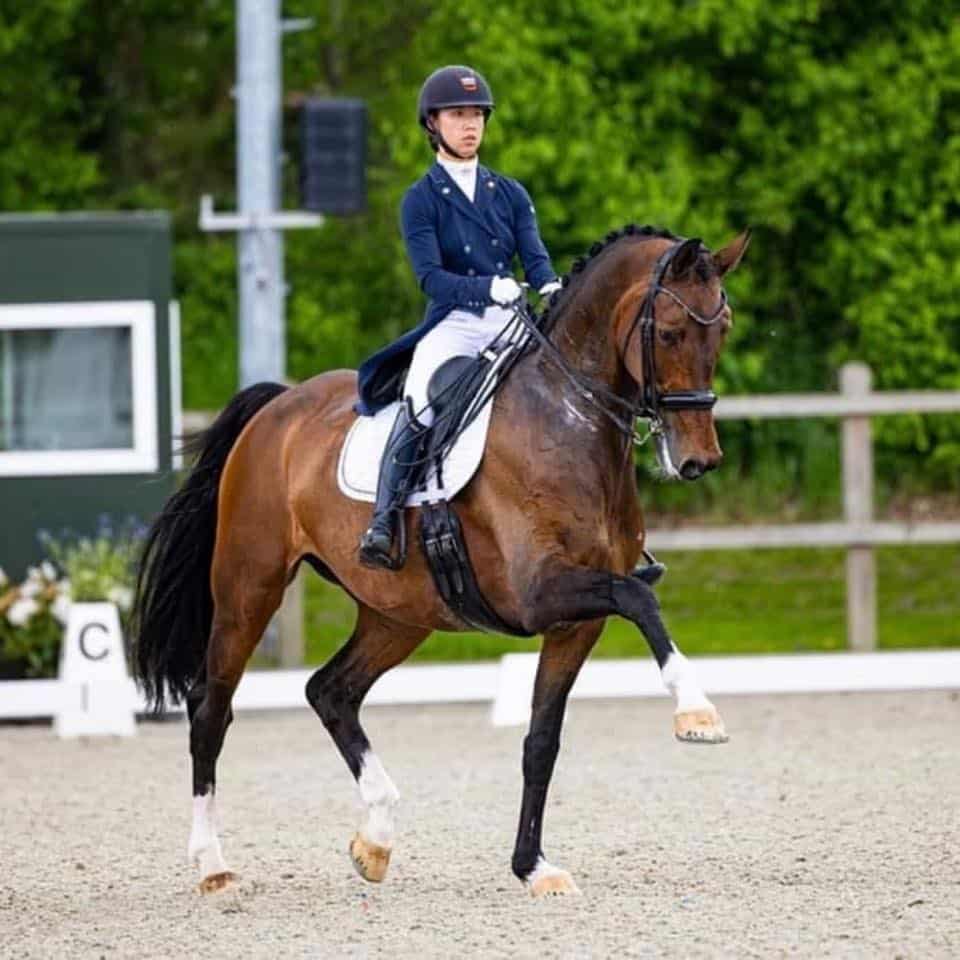 Shanna Baars scored a great score of 75.3% in the freestyle in the Young Riders and scored a 2nd place on the podium! Saturday at the @dvb_matchmaker individual test Shanna and Farzana G finished in 3rd place! Super done!
Maddy Dijkshoorn & Appstore score super during their first International Junior competition! 3 days in the first 3, today 74.5% in the freestyle and third place! Very handsome Maddy!!!