Super proud of our beautiful TeamNL equestrian, EK Riesenbeck 2023!
What a fantastic week for Marlies and the home-bred Habibi DVB! Together with her teammates Emmelie Scholtens, Devenda Dijkstra and Thamar Zweistra finished 5th in the Nations Cup. Individually wonderful scores in the Grand Prix Special and Freestyle!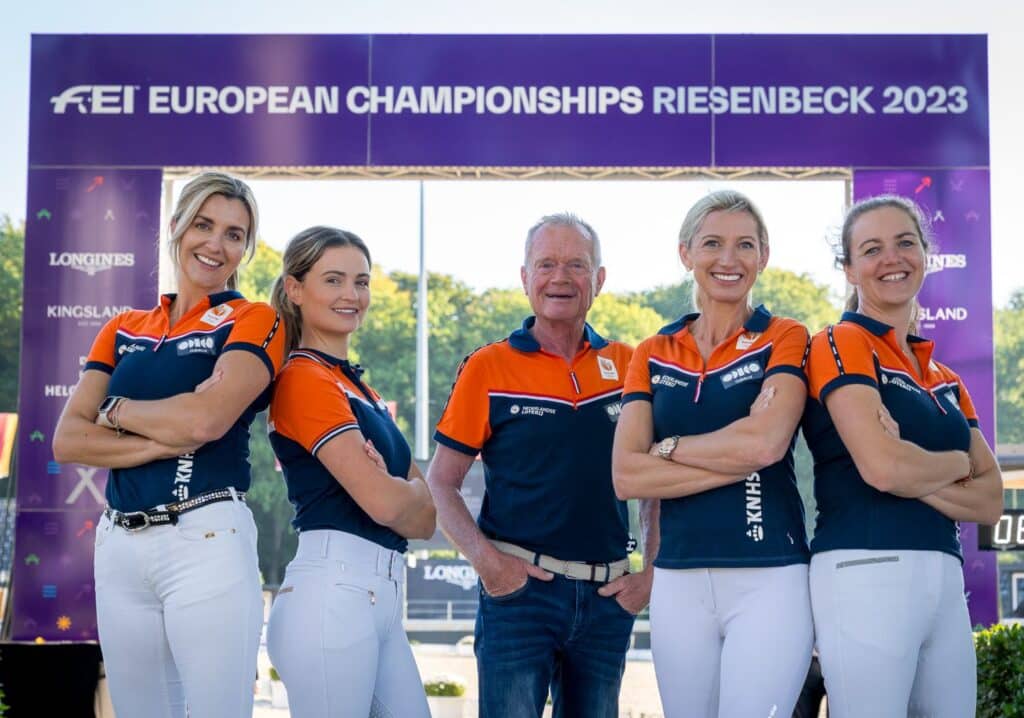 Below is a photo report of this amazing week!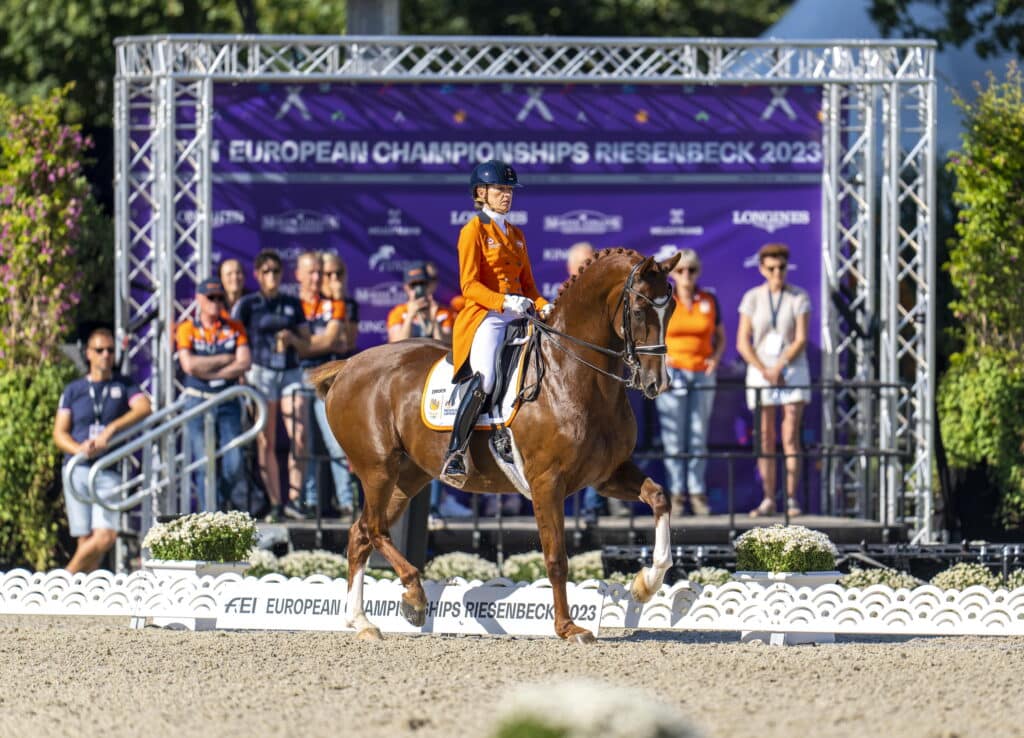 Marlies; "Dancing together in the Grand Prix Special was incredible, scoring an impressive 73.5%, and now we're qualified for the Freestyle!
Huge thanks to my amazing team: Rieky Young, Coby van Baalen, Marrigje van Baalen , Alex van Silfhout and all the heroes behind the scenes. You truly are the best"
The grand finale at the European Championships in Riesenbeck; the freestyle!
Marlies; "The arena was packed with dressage loving people, the sun was out and Habibi DVB and I could show a fabulous test again with energy and without mistakes."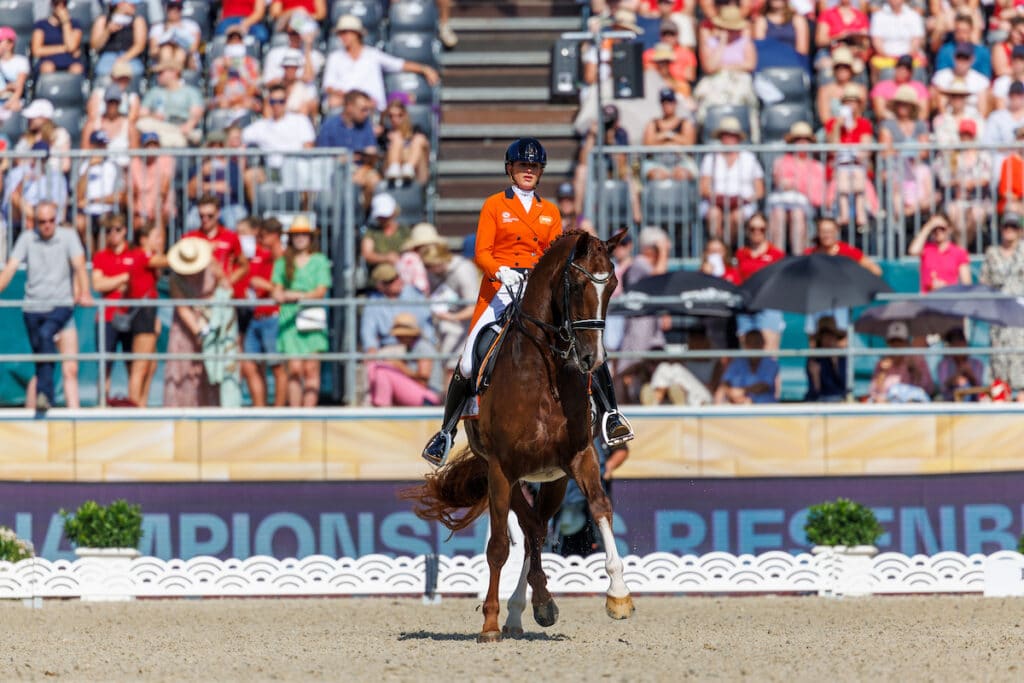 I am beyond proud that we have managed to reset everything since Aachen and that we can show our potential to the world again resulting in being the 15th of Europe for now!!!! There is more to come, but I will enjoy this feeling for a few days.
Thanks to everyone for the sweet messages and support this past week!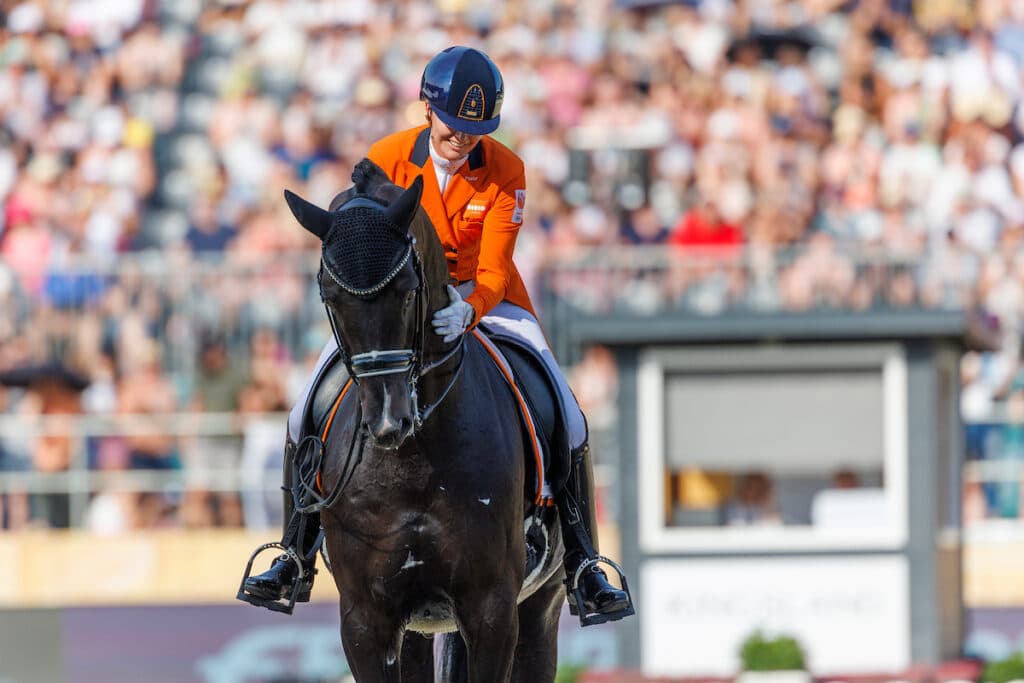 Fantastic performance for Emmelie Scholtens and Indian Rock in the Freestyle!
With the best coach & groom!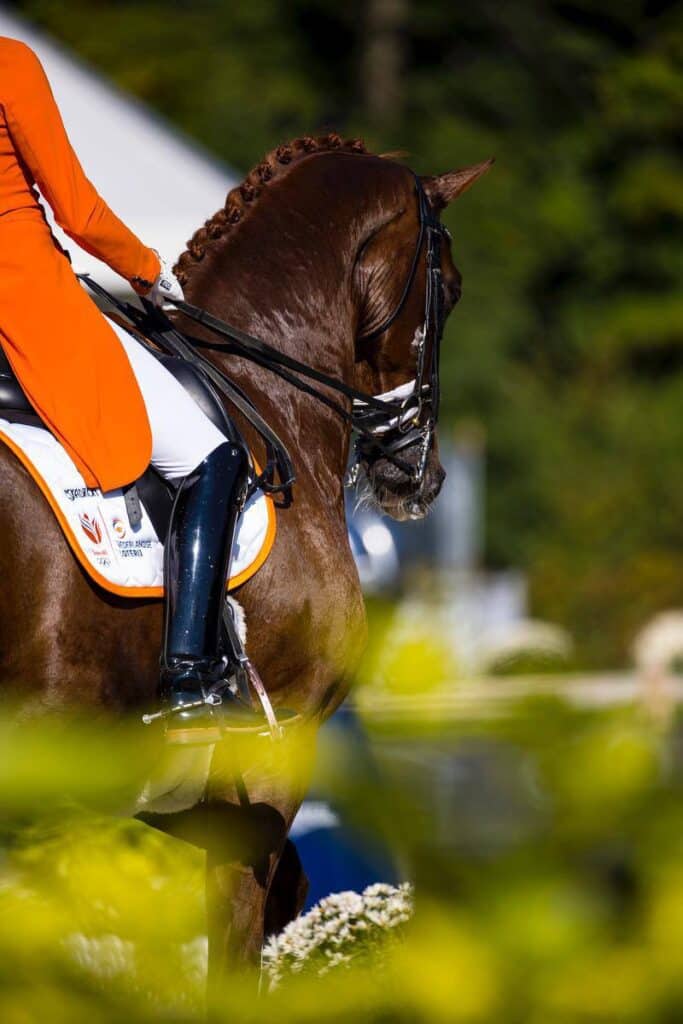 Marlies: "Last but not least, thanks to my girls from TeamNL Equestrian, Devenda, Thamara & Emmelie for your support
"
Photos; Digishots & Arnd Bronkhorst